In this article we offer a detailed review of the best pistol crossbows on the market today. We based our analysis on the pistol crossbows who received the highest average customer ratings. We also provide detailed information regarding their technical specifications, and some background information on each of the pistol crossbows we have chosen.
This guide helps you analyze the advantages of each pistol crossbow so you can find the best one to meet your preferences and needs.
The best reviewed pistol crossbows available in 2021
The Pistol Crossbow from Prophecy
The Pistol Crossbow from Kings Archery
The Viper SS Handheld Crossbow from PSE
The Tactical Pistol Crossbow from Rogue River
The Pistol Crossbow from Cobra
The best reviewed mini crossbows available in 2021
The Mini Crossbow from ACE
The Tactical Mini Crossbow from Snake Eye
The Mini Crossbow from Tactical Crusader
The 5 Best Pistol Crossbows to Choose from
The following are our review of the our top picks for the best pistol crossbows in the market. Find out their best features and what makes them make it in the list.
1. The Pistol Crossbow from Prophecy
This pistol crossbow makes our list because we believe beyond any doubt that it offers you the best value for money. After analyzing many customer reviews and having used this for ourselves, we can comfortably tell you it is accurate fun to use and offers a very satisfying result.
This pistol crossbow is perfect for hunting and target shooting it's extremely easy to operate and will comfortably take down environments.
Key Features:
The pistol has an 80lb draw weight
the arrows will travel at 150ft per second
The unit has a 6.4 / 5″ power stroke
It is easy to disassemble and reassemble
And comes with a unique, easy cock system that is patented by cobra.
They have designed this unit as a cocked crossbow that has up to a 7-in stroke and can draw nearly 80lb with its built-in patented. Most reviewers commented on how comfortable its iron sighting system was. The limb itself has been designed to be easily replaceable in the event it ever breaks.
It also features replaceable strings that aren't too difficult to source. We advise that you purchase additional darts because the ones that come with the system have a plastic fletching that can break very easily. An extra string is advisable too. I've also used this crossbow with a red dot sight and as it comes with a picatinny rail fitted.
2. The Pistol Crossbow from KingsArchery
This pistol crossbow is nearly identical to the bow we reviewed from prophecy featuring a lever cocking system. The key difference being that it comes in a prominent brass like color. Some people commented that they purchased this pistol crossbow for stuff like hunting, but the shiny yellow metal made camouflage more difficult.
Key Features:
This possibly has a draw weight of 80 lb.
Comes with an easy to operate self-cocking system
The package includes 60 PVC and aluminum bolts
Made from a high quality durable fiberglass
The self-cocking system allows for easy reload times ,
And it also comes with fully adjustable sights
Reading the reviews reveals that most people love this pistol crossbow from kings archery because it comes with the additional pack of 60 darts. If you think this is too many do, you remember that are made from plastic, and although they break easily, it's a pleasant addition.
We advise that you buy a more high-quality dart potentially made from aluminum so you won't have to worry about running out. Unlike the pistol transport review, the both you don't get any picatinny rail pre-installed. But it has an 80 lb draw and the additional free bolts. .
3. The Viper SS Handheld Crossbow from PSE
PSE has long been recognized as one of the premier manufacturers of high-end pistol crossbows and full-sized crossbows on the market. It should come as no surprise that this handheld pistol crossbow makes the list. Coming with a 50 lb draw and a lever caulking system as standard here are some of.
Key Features:
A 50 lb draw weight
It weighs 1.6 lb
Offers a velocity of up to 215 FPS
As a simple integrative cocking system ,
Has an auntie dry fire and safety lock trigger that operates automatically
That's a built-in finger guard
While looking at this pistol crossbow they may forgive you for thinking that it looks similar to others on the list it has some significant differences. Many people who have reviewed this product are fans of the fore grip that have been textured to make the leverage of the bowl much more straightforward.
This affects your loading time, making it faster. We also like the built-in string protectors that are put on the tips of the boards. This is an insightful edition, as anyone who's used to using these devices understands that crossbow strings break too easily; the extra layer of protection is helpful.
Another neat feature is the vertical style for grip, which is a significant improvement on other pistol crossbows that only feature a traditional style grip.
4. The Tactical Pistol Crossbow from Rogue River
Following the trend, this is another crossbow that has been designed as a lever cutting unit. Offering another 80 lb. draw weight, it's not dissimilar to the King's archery bow as it has some brass components that make it very aesthetically pleasing.
Key Features:
Easy to Re-cock design and Loading system
A 80 pound draw weight
Bolts travel at 160ft PSV
Designed using a solid metal frame
Package comes with 15 aluminum bolts that a metal tipped
Fully Adjustable sight
The Tom cruise that has been added to the iron sights so I need future make me a far easier to cite and adjust your bowl when compared to others on the list. You can dial in your accuracy to a much higher level, ensuring that the free bolts and that you purchase may be with you for a little longer.
This pistol crossbow also comes with an automatic built-in safety system that will automatically kick in when you load the boat. it's difficult to see any other key features that differentiated from other bows in its category.
5. The Pistol Crossbow from Cobra
If after reading the first four reviews on this list and you still haven't decided which pistol crossbow is best for you, we gave you one more to think about. Well, this may not be the cheapest but on our list it's pretty close.
Key Features:
It's draw weight is 80 lb
Comes with a self Cocking loading system.
The frame of the crossbow is plastic
Comes with a 6.8 inch power stroke
The hours can fly at 15 ft per second
This package comes with 15 free arrows, which we believe is the second best deal on our list. It has an 80 lb talking labor which is standard overall. The only negative we see with this extremely cost-effective miniature crossbow is that its sites are a little below standard.
We didn't like the fact that they come with a minimum level of adjustability, although their iron sights. if you're looking for a cost-effective reliable 80 lb pistol crossbow that comes with a decent number of free darts just to get you started, this is the perfect solution
The 3 Best Mini Pistol Crossbows to Choose from
When compared to the crossbows above these miniature crossbows fit into a niche of they're very own. Muslim will come with a very simplistic pull and load method and a much lower draw weight.
1. The Mini Crossbow from ACE
For anyone looking for a unit that is a little more portable, and then these gospels listed below are perfect. Work with a straight draw system as the unit is too small to take advantage of a self-cocking design. If you don't have sufficient time strength, this probably isn't the device for you as it can still pull up to 80 lb. of force.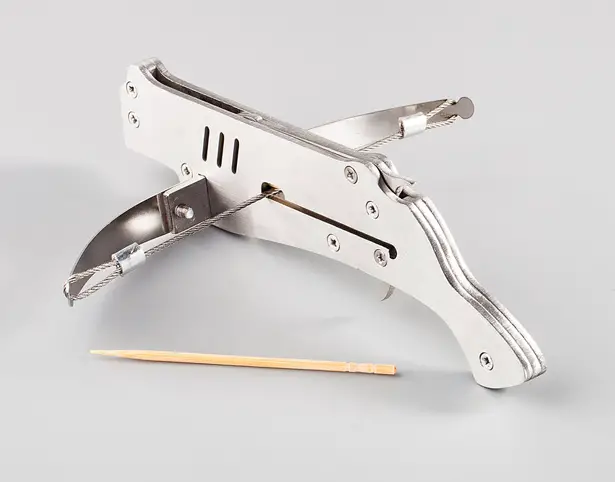 Key Features:
This device has a draw way to 80 lb
Manufactured using fiberglass and ABS plastic.
It has adjustable sides
Comes with a target bow string and five feel tipped fiberglass arrows
I grew up to 40 yards and then shot at 160 FPS.
And weighs 1.05 pounds.
Literally the only drawback we see of this device is that you self-loading everything else is just a miniature of the other crossbows existing above it even has iron sights with miniature adjustable thumb screws. That even has a built-in safety edge when it's loaded. Specifically designed to prevent this sharp, massive dart from misfiring.
2. The Tactical Mini Crossbow from Snake Eye
This mini crossbow comes with only a 50lb draw, yet it can release at over 150 ft per second this is down to the exceptional design of the device. Like most of the mini crossbows on the list you must operate with a direct draw system but the lower draw weight makes it easier for people to use.
Key Features:
A draw weight of 50 lb
Has a pistol grip handle
Comes with 15 free bolts
And can release a bolt at 150 ft per second
Reviewers have come on the lack of a pronounced fore grip on the snake eye because they easily catch their finger on the bowstring. Because of this we advise you to never wrap your hand around the bowl, the string can cause anything up to permanent damage if it releases onto your flesh.
Having said all that, this is a high-quality mini gospel and can even be a suitable gift for children as it only requires a lower draw weight.
3. The Mini Crossbow from Tactical Crusader
Despite getting some average reviews, we've included this mini crossbows on the list. People have commented on the flimsy nature of darts and the fact that they've even taken free strings out of the box before they even put the mini crossbow together.
This is the cheapest mini crossbow we've put on our list today therefore temper your expectations as they have made it with much lower quality materials. So you kind of have the expectation that it will match up to the Prophecy self-loading.
Key Features:
Has a 50 lb draw weight
Full plastic body
Comes with replacement bowstrings
includes 4 free arrows
includes iron target
Despite its low price tag, don't mistake this miniature possible for a toy if not used correctly and safely, it can cause some serious damage. Having said that if you want to introduce your children to crossbows, this could be a perfect fit but always ensure that they're operating them under full supervision.
Factors to consider when choosing the most suitable pistol crossbow for your needs
What are you going to use it for?
The Draw Weight
Its Size
The Draw Method
Its Attachments
Any additional items
Price of the bow
The type of Scope
Conclusion
One of the principal reasons that crossbows remain popular today is because of their impressive history. When they were first introduced, they completely changed the course and tactics of medieval warfare. For hunting purists, the crossbow remains a staple of them. Because of this pistol and handheld crossbows and miniature crossbows have increased in popularity.
People would love to pack the power of a standard crossbow into a miniature one, but the ones listed above seal pack a serious punch and can be used for both hunting and sport. Having read our review of the best pistol crossbows and mini crossbows on the market, the next thing you need to do is to understand the factors you need to consider before purchasing a crossbow.
First, what are you going to use the crossbow for and then there are other factors you need to consider?
What are you going to use it for?
Deciding what you're going to use your crossbow in advance is one of the most important factors you need to consider because they come in such a variety of sizes, designs and weights.
Each pistol crossbow will serve an original purpose. If your primary concern is budget, then you'll buy a cheaper product, but if you want something simple for target practice, you'll pay more for a higher level of accuracy. If you intend to hunt with the crossbow, the type of game you'll be tracking will dictate the type of bow you purchase.
If your goal is to get involved in competitive shooting, then starting off with a cheap pistol crossbow, what do you just find until you get used to the device.
The Draw Weight
We will categorize most crossbows, including mini and pistol crossbows, according to draw weight. How many pounds of force it will take for you to draw the string back. Call me can vary depending on the brand of crossbow, but traditional pistol crossbows will draw anything from 40 to 80 lb.
You can get some personal gospels that may draw to 100 lb but as we said on average, they draw around 80 lb. Disconnect on several factors was usually the result will speed of anything from a 100 to 200 ft per second.
Its Size
The size of the pistol crossbow that you purchase is something you have to factor into account. You purchase this type of bowl specifically to be portable. Because they're smaller, they're automatically going to be lighter, making them easy to carry and work with in tighter confines or thicker brush.
Full size crossbows are unwieldy in some circumstances however you sacrifice some power and accuracy because of the smaller size. The vast majority of pistol crossbows on the market fall within a similar size range.
The Draw Method
Hooks levers and cranks are all different options with the traditional methods to draw a pistol crossbow. The most personal crossbows offer two standard deviations for loading and drawing.
The vast majority will use a direct draw method, especially when you're dealing with lighter bowls such as miniature crossbows. Because they're draw weight is lower, you don't need mechanical advantage to load them. Typically, they can be drawn with a single hand.
Most pistol crossbows will use a liver pumping system that is usually integrated directly into your bowl and sits on the back using an elegantly installed lever. They also feature a break action and a lock switch, which makes drawing your bow string much more straightforward. Traditional mechanical lever is a key selling point for many of the devices.
Any Attachments
The accessory market is enormous with any ranged weapon, especially those designed for adults. For modern pistol crossbows one of the first attachments will look for is a picatinny rail that will allow you to attach a series of fancy add-ons to make using your pistol crossbow more straightforward and accurate.
The top rated pistol crossbows on the market usually come with picatinny rails remounted. Distributors to add a flashlight. I read that site or other interesting gadgets. If you want to boost the capability of your pistol crossbow if a kidney rail is a must.
Another thing you want to look for is a self-cocking feature because any pistol crossbow that doesn't have this building is simply a waste of time. They design these to make your pistol crossbow as simple to use as possible. Meaning you can simply draw back load and fire without having to worry about doing anything extra.
For anyone new to using a pistol crossbow, make sure you purchase one with this feature built in.
Any Additional Supplies
Another key consideration before purchasing a pistol crossbow is the additional supply that may come with your luggage, including string wax bolts, additional strings, and other items. It's important to note that not every pistol possible on the market will give you these additional surprises, so check your details carefully to ensure you know exactly what's going to come with your crossbow.
This will also be helpful to know what you may need to purchase separately to ensure that you don't have to go running the local supply store when your device arrives.
The Scope
Often overlooked, the scope is something that you need to be aware of when you're comparing the key features and qualities of different pistols. Many of them will come pre-fitted with an aiming mechanism however most just come as a site. If you want to fit an additional scope, you will need to have picatinny rail installed.
This especially true if you intend to use your pistol crossbow for hunting. If you purchase one with a scope, it means that your level of accuracy will be much lower regardless of the distance of what you're shooting. Before you purchase a mini crossbow, also check what type of scope, it comes with. It's also important to see if you can swap in and out the existing site.
The Price
Obviously budget is going to be a key consideration as some pistol crossbows can come with quite heavy price tanks, which doesn't always mean that they're going to be the best model on the market. This is my Idea ability to compare once you get for your money with other potential rival crossbows is important.
Conclusion
With you purchasing a pistol crossbow or a mini crossbow, for target practice or to other purpose, the details listed above will help you choose the most suitable device for your needs. It's also important to follow basic safety instructions. Despite some of these items looking like toys they need to be kept out of the hands of children unless they're being fully supervised.
Even those experienced shooters will understand that the prophecy 80 lb. listed above will provide them with a level of speed and accuracy to make an extremely viable tool, however the device you choose is going to come down to preference regardless of what recommendations may be.